Last year, we spend about 9 months in Taiwan. Then, we went back to France for a few months in the summer and that's when we decided to move to Australia. To have enough time to visit the country and pay off the expenses, we chose to go for a Working Holiday Visa. With the WHV, we can live and work for a year in the country, which is exactly what we need.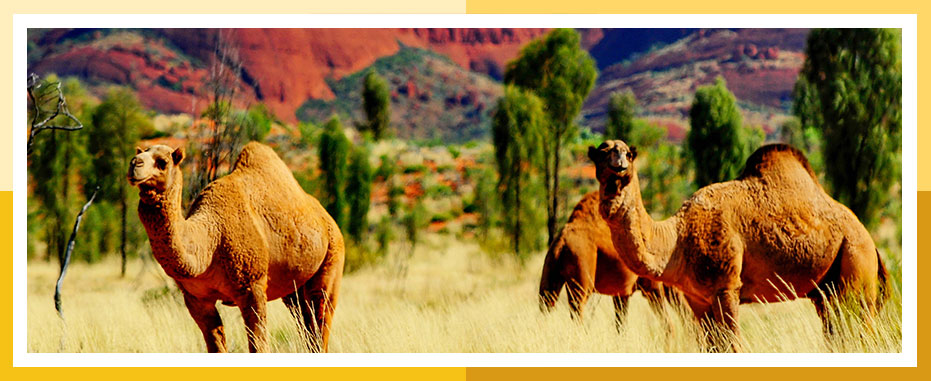 Arrival in Sydney
+Timothée
arrived first in Sydney on October 15th, and
+Adeline
joined about a week later. The first goal was to find a job. Since the climat for the holiday part of our working holiday visa would be best in a few months, we had sufficient time to first save up some cash.
Tim had found his job before landing and could start working the day after touching down. He is working since for
ASUS Australia
, as technical marketing. For Adeline, finding a job within her carrier targets appeared to be much harder. After a month of un-successful hunt, she took a job in a coffee shop.
But don't be fooled, here coffee shop jobs still pay about twice the minimum wage of France, so pay wise it still remains pretty good.
Backpack Malaisie Février 2012
Adventure calls
Quickly, ones setup, our thought already headed back to the call of adventure. After spending 10 days backpacking in Malaysia last year, and a week around Taiwan, the call of the Australia Outback made itself quite clear.
It seemed natural to start thinking of planning another backpacking trip, but this dime on the road of this huge Island that is as big as Europe.
Getting ready:
Australia is so huge that it is host to very different climates and territories. Such a tripp requires a few months of preparation and this is a serious step. Without, just forget it.
The first step, which made us quite enthusiastic, was first to buy a map and hang it to our wall. On that map, we pinned places and destinations for the trip.
In the month that followed, we didn't do much, besides contemplating THE map and pinning a few of the main places to see. We also rented a few books and DVDs from the local library to give us more hints and insights on how valuable it would be to explore some of the several national parks in Australia. With help of sticky notes and colored dots, key destinations, major cities and must see places made their way onto the map.
Then it was the checklist time. For such a trip we had to buy quite a few things to survive 3 months without home. Since we are planning to not use hostels, we needed some good quality (solid and light) camping gear. On top of that also came survival tools, cloths, cooking gear, tech gadgets etc.

Don't get scared. Surviving isn't necessary something scary. If well prepared, surviving becomes easy. Avoiding to be ignorant to some basic natural threats and learning how to react and do things on your own is part of what can make the experience in the wild be disastrous or pleasant.
Most of you probably know the shot "Man vs. Wild" that features Bear Grill's. Even though most of this show are setups and demonstrations of survival technics in a "Hollywood" style production, still key advises, and useful things could be learned from it. We simply watched all the episodes … just in case.

On top of that, we also read a few books specific to the survival in the Australia outback that are must reads before entering a new environment that is so different from what we've seen before.